Sunstone's 2 More Bottles Of Wine @ McKinley
"Blush"
I got Blush in July of 2018 from Sunstone Mastiffs in Colorado.   Sweetest girl ever and at the prime of her showing career…….but when she was 15 months old she became VERY sick.  Spent 6 days at the vets due to not being able to open her mouth, so she couldn't eat or drink.   She was on IV fluids.   After 9 days, she was finally diagnosed with Masticatory Muscle Myositis or MMM.   It's a disease that causes dog's inability to open their mouths, inability to eat or drink, swollen chewing muscles, and very excruciating face pain.   Her vets thought it might be that in the beginning but the blood tests (both of them!) came back negative…..finally, on day 9 we did an MRI, which showed substantial muscle deterioration in her face and jaw.   She was put on very heavy dose of Prednisone.   She was finally able to come home and started her healing and slowly weaning her off of the steroids.    She, unfortunately, has long term side effects from the heavy dose of steroids so I chose to spay her and let her be a couch potato.     There is no research that shows MMM can or can not be hereditary, but it's better to be safe.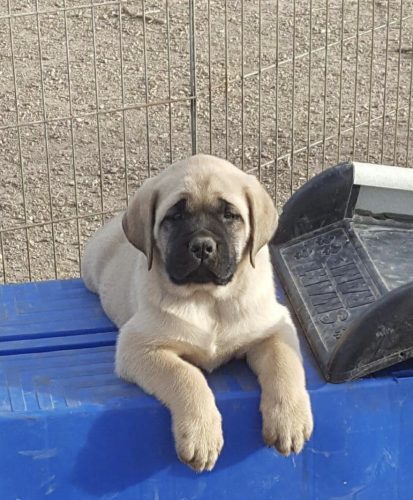 Blush – 8 weeks old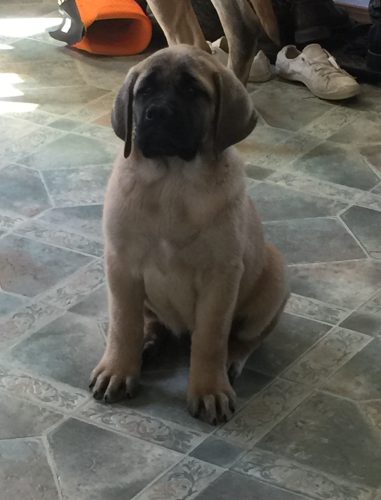 Blush 11 weeks and first day home in Alaska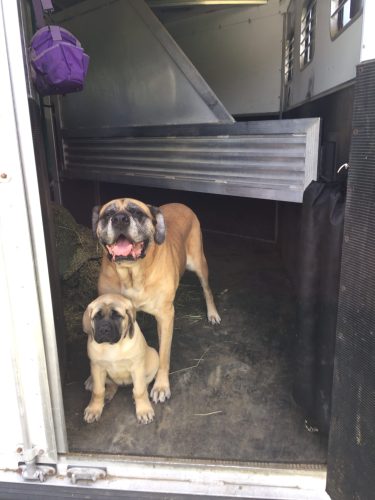 Blush & her big "sister", Missy (rescue)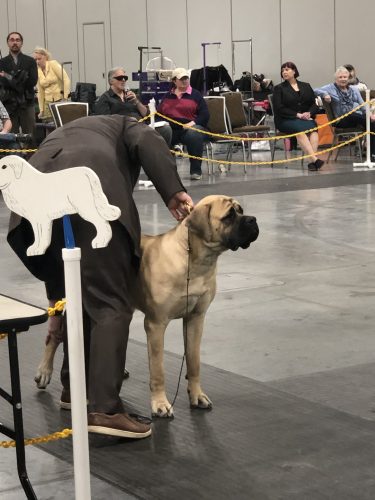 Blush doing the dog show thang!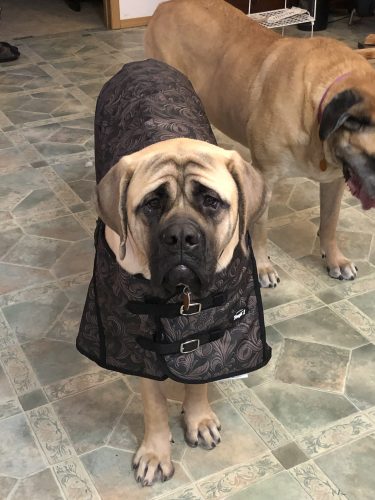 Blush trying on her new winter jacket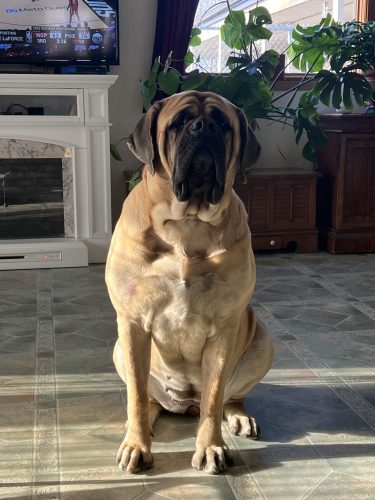 Blush – 4 years old
Pedigree of " "

Parents
GrandParents
GreatGrandParents
SIRE
DAM